Rodney Follin (State Government)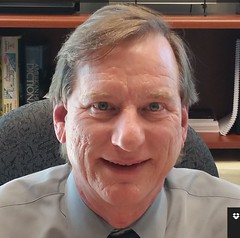 I am Rodney Follin, Business Manager for the Prince William Health District.  As an agency of the Virginia Department of Health, my organization serves as the "local health department" for Prince William County and the cities of Manassas and Manassas Park in Northern Virginia.  I have served in this capacity for the last six years.  I lead and oversee all administrative services for the district including budget and financial management, human resources, facilities and records management, information technology, vital records, and clinic administrative support services.
Prior to my present position, I served as a senior management and budget analyst for the Prince William County Office of Management and Budget, where I was employed for 24 years and functioned as a human services management and policy expert.  That experience prepared me well for many of my management responsibilities today.  I have spent my entire career in local and now State government here in Northern Virginia, where I was born and raised.  In fact, I started my public service career as a teenager working on a roadside litter pickup crew, protecting the environment of Fairfax County.  It certainly has been an interesting journey from there.
My professional passion is resource allocation and budget management, which are the most gratifying uses of my problem solving skills.  I will always be a "budget guy" and I enjoy applying those abilities in the ongoing development of my organization and the challenges it faces.  Under ever tighter fiscal conditions, we are continuing to transition from traditional client-based services to innovative population-based services to most effectively accomplish our mission of "promoting optimum wellness, preventing illness, responding to emergencies, and protecting the environment and health of our residents."  For more information about the Prince William Health District please visit us athttp://www.vdh.virginia.gov/LHD/PrinceWilliam/.
When not serving the public, I like to hike in the mountains and play organized softball.  My softball team has played together for the last 28 years.  I encourage everyone to pursue work-life balance throughout their professional careers.
I can be contacted atrodney.follin@vdh.virginia.gov.