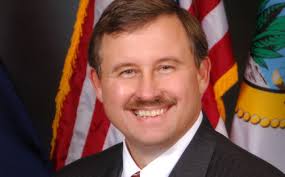 Thursday, February 27, 2020 • 6:30pm-8:00pm
The advent of unmanned aircraft systems ("drones") presents very significant commercial, safety and recreational challenges and opportunities in the US and around the world! There are an estimated 1.7 million drones in operation today – growing to an estimated 2.6 million by 2026. The exponential growth of this technology has provided new jobs, an expanded tax base, and a wide-range of quality-of-life benefits. It has also created complex new issues for federal, state, and local officials and governments. Some of the issues involve:
(1) public safety
(2) privacy
(3) law enforcement surveillance 
(4) preventing terrorism
(5) workforce development and training
At the federal level, how are drones included in agencies (such as FAA, DOD, DOL, DHS, and DOJ) strategic plans? Also, what collaboration is taking place among these agencies regarding this emerging technology and this issue listed above? How are agencies focusing on  ethical issues around drones?
Small, unmanned aircraft are required to be registered with the Federal Aviation Administration (FAA). But there are many challenges to this, and as a result many drones that should be registered are not. As directed in the FAA Reauthorization Act of 2018, DOT has contracted with the National Academy of Public Administration to assess the compliance and effectiveness of the FAA's registration program for small unmanned aircraft, focusing on FAA's Interim Final Rule published in December 2015. The study will examine the information collected by FAA, the regulatory environment, organizational capacity, and how non-compliance is determined, including the role and responsibility of local law enforcement.
Frank Principi, a senior advisor on the study, will discuss aspects of drone technology, FAA's registration program, and conduct a "show and tell" with his own personal drone. Participants will be asked to share their perspective of the challenges and opportunities of drones and to offer recommendations on how to ensure drones continue to be registered, flown safely, and provide new and innovative quality-of-life solutions.             
Presentation by:
Frank Principi is a seasoned management consultant and trusted advisor to c-suite clients in public, private, and non-profit corporations around the world, and is a crisis management expert. He is serving his third term on the Prince William Board of County Supervisors, where he is leading efforts to build public and private sector infrastructure – roads, schools, water/sewer, natural gas, electric, and telecommunications – in this rapidly growing jurisdiction. He has served on several regional and state bodies, including the Metropolitan Washington Council of Governments (Chairman 2012), National Capital Region Emergency Preparedness Council (Chairman 2013, 2015), Potomac and Rappahannock Transportation Commission (Chairman 2016-2017), Northern Virginia Regional Commission, Virginia Association of Counties and Potomac Hospital. He also chaired Prince William's Future Commission 2030. 
In the past, Frank served on the House Energy and Commerce Committee and its Subcommittees on Transportation, Telecommunications, and Finance. His state government experience includes work with the National Governors Association, including the Governors' response to 9/11. Among his many honors, Frank is the recipient of three Businessman of the Year awards from the Prince William Chamber of Commerce, Arlington Diocese, and Prince William Living Magazine.
Light snacks and refreshments will be served.