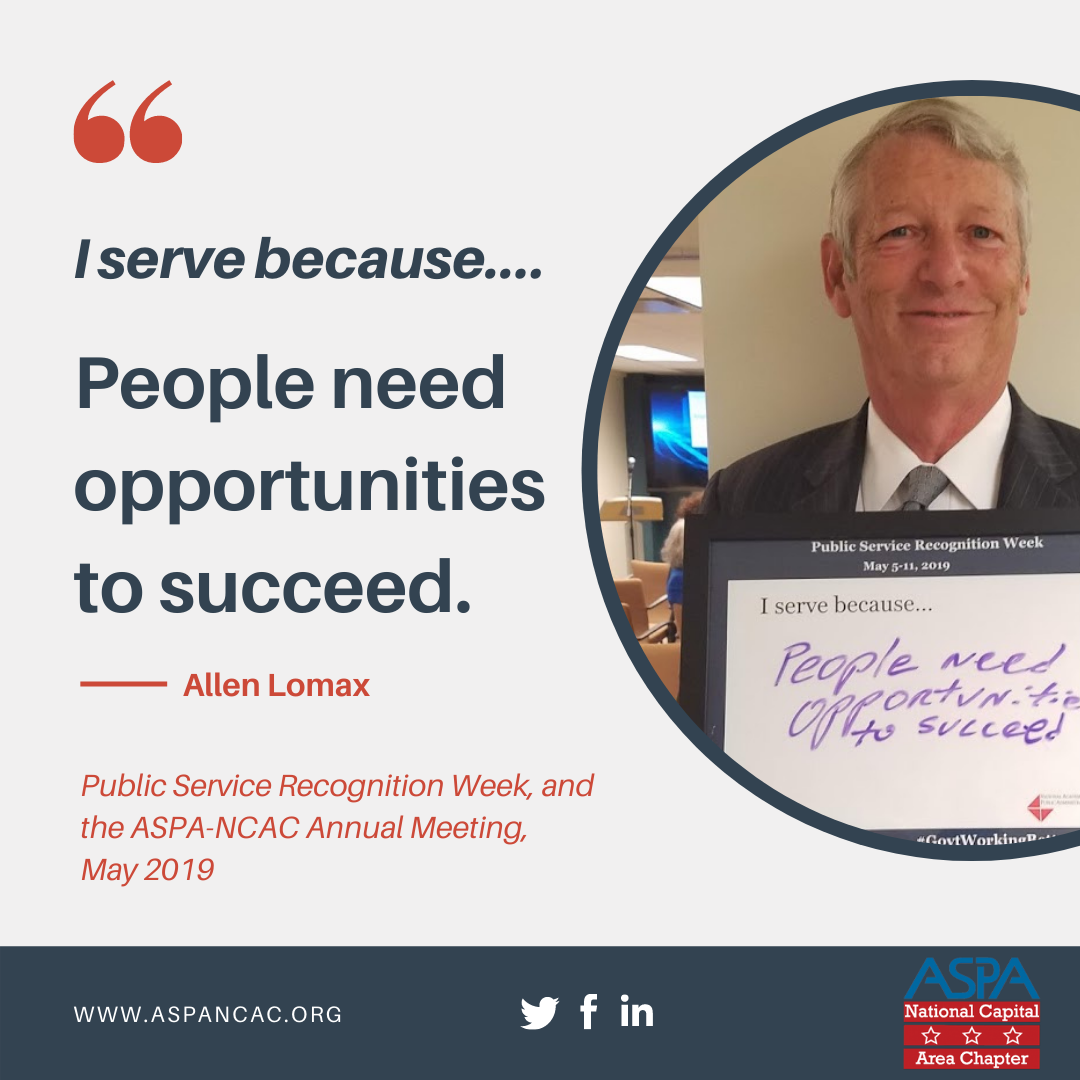 The ASPA NCAC "Award for Outstanding Service" acknowledges individuals who have been a member of our chapter for five years and have demonstrated a life of service to the public sector, public organizations, and the public at large. 
This year our chapter has chosen Allen Lomax to receive this noted award. 
Allen has been on NCAC's Board since 2013 when he was appointed by the ASPA National's Board of Directors to assist in helping to rejuvenate the chapter. He is a Lifetime member of ASPA and the longest "active" member of the chapter. He has brought a wealth on knowledge and insight to the chapter's workings and activities. Most recently, his work with the City of Alexandria has informed our programming on Affordable Housing and the Opioid Crisis and brought important intergovernmental perspectives to our chapter's goals and priorities. He has been and continues to be a valued friend and mentor to others on the board and in the chapter.
Thank you Allen for your service and dedication to the public, our chapter and to public administration.
Presented by Board Bember Michael Silliman
My View, Opinion, Alexandria, Times, 2010
Allen C. Lomax Chosen as Honoree for the Lewis Hine Award for Service to Children and Youth, City of Alexandria, 2013
https://www.alexandriava.gov/dchs/info/default.aspx?id=76381